Click here to view original web page at inthecapital.streetwise.co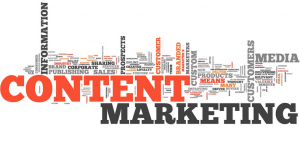 Stiles Says: Only 1/4 of B2B uses content for retention. They're already customers so screw 'em, right? Unbelievable.

Creating relevant, valuable content continues to be a top priority for B2B marketers in 2013 as they look to connect with qualified prospects. New social media features and platforms seem to constantly spring up, which can cause a bit of confusion for marketers determining where to concentrate their efforts. From a consumer's perspective, most product and service information is found through consumer reviews, how-tos, white-papers, research papers and social media channels. This increasing trend is forcing B2B markterers to invest more time and effort in developing high quality content to attract and retain their customers.
As 2013 closes out, here is a list of 10 content marketing statistics every B2B marketer should be aware of moving into the new year:
InTheCapital is a community publishing platform that helps local brands engage the District's smartest, savviest, fastest-growing audience. Learn how Channels and Custom Conent can help your brand connect with local consumers.
The full scoop is here
Follow us @brandcontentst